Here Are the Used Honda Cars That Last the Longest
If you're looking for a long-lasting, reliable car, Honda has several exceptional models for you to choose from. These include several sedan and crossover options that are ideal for city or highway driving. Provided you stick to a routine maintenance schedule and take good care of your ride, you can expect these four Hondas to perform well on the road for many years to come. Feel free to contact us at Performance Kings Honda if you'd like to test-drive one of our sedans or check out our auto financing deals.
Honda Civic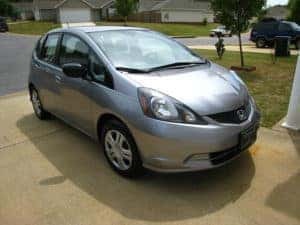 The Civic has been delighting sedan shoppers for many years with its potent engines, roomy cabin, and comparatively affordable price tag. This compact car boasts a decent-sized trunk with over 14 cubic feet of storage space and plenty of room for adult passengers in both rows. The base Civic features cloth upholstery, but you can opt for a more luxurious interior as you move up through the trim levels, including leather upholstery and power-adjustable front seats.
The Civic's engine options include a four-cylinder unit that puts out 158 horsepower and a turbocharged 1.5L engine that can produce up to 200 horsepower. If you prefer more power under the hood, the Civic Type R features a 2.0L turbocharged engine capable of generating an impressive 350 horsepower. The Civic is also a very fuel-efficient option for its vehicle class, achieving up to 42 mpg on the highway.
According to Consumer Reports, the Civic lasts on average between 200,000 and 300,000 miles. These figures come with the condition that the car is carefully maintained according to the instructions in its owner's manual. If you consider that the average driver covers about 12,000 miles per year, it's reasonable to expect the Civic to last anywhere from 15 to 25 years if cared for properly.
Honda Accord
If the Civic doesn't quite provide enough space for you, why not think about stepping up to the Accord? This sedan fits into the midsize car class, which means it has a slightly larger trunk and more interior space than the Civic. The trunk has almost 17 cubic feet of space, giving you enough room for a large load of groceries. Farther up in the cabin, the rear row can comfortably seat two adults or three kids. Features include standard cloth upholstery, with optional leather upholstery, heated front and rear seats, and ventilated front seats available.
Powertrain options in the Accord include a 1.5L turbocharged engine and a 2.0L turbocharged unit. Both engines perform well with this Honda. The smaller 192-horsepower engine is a great choice if you prioritize good fuel economy since it can achieve up to 38 mpg on the highway. The larger engine is a wise choice if you want better acceleration to reach highway speeds. It adds an additional 60 horsepower under the hood, putting out a maximum of 252 horsepower.
Like the Civic, Consumer Reports estimates that the Accord can last between 200,000 and 300,000 miles if maintained correctly. Key maintenance tasks that you'll have to attend to include oil changes, tire rotations, brake pad replacements, and battery tests. Our Cincinnati, Ohio, area service center should be your number one stop for these services. We can also offer other important maintenance tasks, such as fluid top-ups and wheel alignments.
Honda Fit
Honda has discontinued the Fit from its new car lineup, but it remains a great option for used car shoppers who are looking for a reliable small car. The Fit hatchback has the advantage of offering a little more storage space at the rear than the sedan models we've already discussed in this article.
For example, the 2011 and 2012 editions of the Fit, which U.S. News & World Report ranks as among the best deals for used car buyers, have over 20 cubic feet of storage capacity behind the second row. U.S. News & World Report noted that as of 2022, these Fit model years were available in used car inventories for between $8,000 and $9,000, depending on their condition.
The Fit's engine output is around 170 horsepower, depending on the model year you choose, which is a solid level of power for city or highway driving. If you're interested in exploring our used car inventory to see whether we currently have a Fit for sale in our Cincinnati, Ohio, showroom, one of our Honda experts would be happy to assist you.
Honda CR-V
Some buyers prefer the extra space a crossover offers compared with a sedan. If this sounds like you, the Honda CR-V is an excellent choice for a reliable and durable SUV. This two-row compact crossover combines a spacious passenger cabin with decent towing capabilities and a solid powertrain.
You'll find over 39 cubic feet of storage at the rear, which is more than enough to carry luggage for a family vacation or equipment for a weekend camping trip. The CR-V also stands out with a 190-horsepower turbocharged engine that helps it manage an impressive 34 mpg on the highway, making this crossover a fuel-efficient option. If you need to tow a small trailer or boat, the CR-V is rated to pull up to 1,500 pounds.
In addition to these great features, the CR-V is also a very durable SUV. According to Vehicle History, the CR-V can last on average between 250,000 and 300,000 miles if properly maintained. That translates to about 20 years for the average driver. A further benefit to the CR-V is that it's typically cheaper to maintain than its crossover rivals from other brands, with an average annual maintenance bill of $325.
Now that you've learned a little more about some of Honda's most long-lasting vehicles, you can take a look at these models for yourself at Performance Kings Honda's vehicle showroom. Whether you choose to browse our inventory online or stop by our Ohio dealership, our friendly staff members will be on hand to help make the vehicle buying process as easy as possible. Feel free to contact us today with your questions or arrange to test-drive a 2023 Civic or Accord.
Image Credits: My New 09 Honda Fit by skarocket7 is licensed with CC BY-SA 2.0